Bellows for
elevating tables
Protect people and your equipment with our protective solutions for elevating tables :
Protection for all size tables
Single or mass production
Maximum price-performance ratio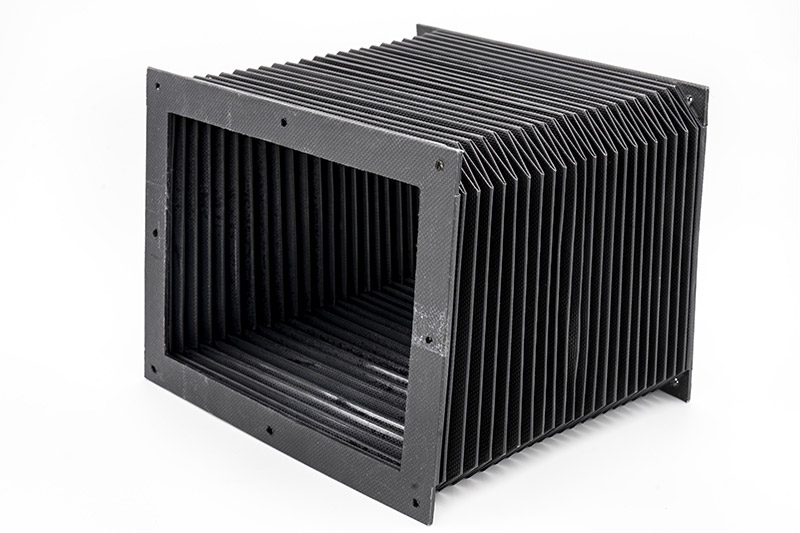 Functions of a bellows for an elevating table
An elevating table is designed with a scissor system in order to ensure better extension while keeping high resistance.
However, these scissors can be dangerous for operators who work with an elevating table.
It is better to protect these scissors at their junction points in order to guarantee an optimal operation and a flawless level of safety, and also to avoid 'sudden' lowering.
The rectangular protective bellows for elevating tables has several essential roles :
Safety : to avoid an operator to be pinched when lowering the table.
Cleanliness : to prevent anything from slipping under the table.
Aesthetics : to hide the machanism of the table.
Our priority is to protect the operators
AFNOR has established safety requirements for elevating tables through the French standard (NF) EN 1570 + A1,
which specifies the appropriate technical measures to take in order to eliminate or reduce the risks caused by significant hazards (among
which we can find anti-scissor systems).
SPM offers different possible fibers depending on the surrounding constraints.
Water, dust
Alcohols, acids and bases
Incandescent spatter and chips
Hydrocarbon splashes (oils, greases)
Puncture and tear
Ranking (under conditions)
Hydrocarbons
Chip spatter
Abrasion
Attributes and performances for each material
Good protection against water, dust and some acidic environments
Polyurethane coated polyester
Good protection against chips, oils (ideal for machine tools) and abrasion
Very good resistance to chips, oils, sparks, high temperatures and chemical attacks
QUANTITY
Just one or in series, small or medium
DELIVERY TIME
We can make the bellows and ship it on the same day!
DISPATCH
We can ship all our products in France and abroad