We make bellows in silicone
Because we have a very wide range of modular standard tools, we can answer a very large part of your requests without extra tooling costs regarding cylindrical and cylindrical-conical shapes in silicone.
Silicone bellows are better with temperature and UV than bellows PVC.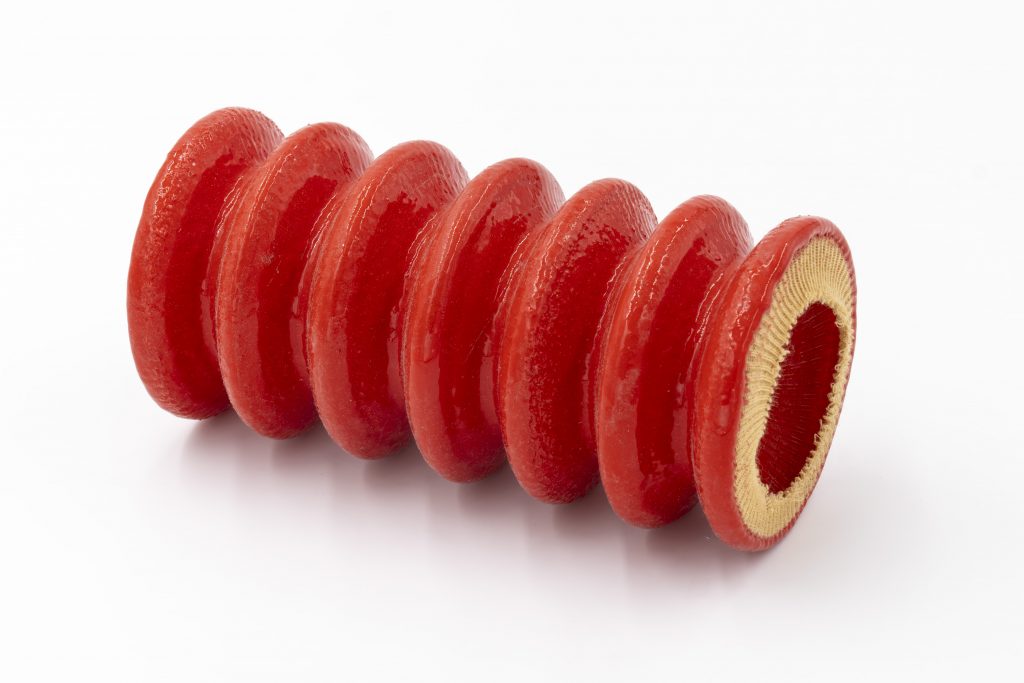 Standard red
Available on demand :
Beige
Gray
Polyester
For a resistance between -10°C to +250°C :
All our bellows in silicone, with or without canvas (except for small diametres), can be fitted with a zip allowing you
to put them in place without any dismantling of the mechanical parts.
Air filter
Guiding rings
Clamps
PVC or stainless steel stiffeners
QUANTITY
Just one or in series, small or medium
DELIVERY TIME
We can make the bellows and ship it on the same day!
DISPATCH
We can ship all our products in France and abroad